Sagar is an Interaction designer. His expertise lies in designing experiences around digital interfaces, objects and services. He seeks to explore the way people interact and experience products, services and surroundings.
His ancestral background of carpentry has nudged him to choose the discipline of design while the design studies at National Institute of Design, India has helped to learn new processes, skills and tools.
Apart from studies, he also holds professional experience of working as designer for tech companies like Searce, EasyPadhai and Quinstreet for the roles of interaction design, visual design, prototyping and experience design.
During his free time he likes to cook, go for cycling, code, tea, make and fix things, spend time with family and friends.
You may connect with him over an email at sagarsutar@live.com.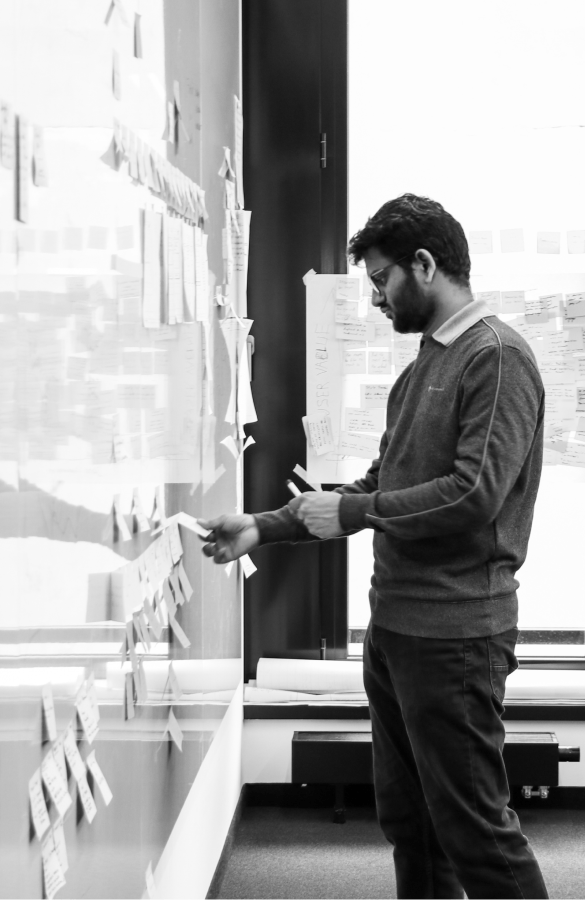 Candid click by Vaibhav Solanki